home - about me - NEWS - gigs - music - pictures - contact me - guestbook - links
news and happenings...
-the sofa sessions - three songs - 28th august 2005-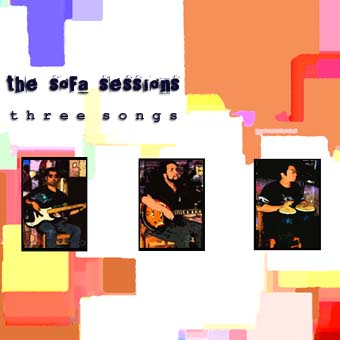 three songs is a new CD of new studio recordings of pretend sometime, lagu malas and the end by the sofa sessions... all the songs were recorded and produced in the month of july and august 2005...
-jamsbee - acoustic time - 29th february 2004-
my buddies and favourite band from Japan, Jamsbee, have released their second album, Acoustic Time...
visit their website for further details... http://www.beatclub.jp/jamsbee
-jingle - CFM - 8th december 2003-
a jingle i wrote is used in the CFM advertisement now playing on the radio and it should be out on tv real soon too... i wrote the whole song and did some of the words for the english language version of the ad... i was not involved in the final production and it is not me singing on the jingle and although it's only a 30 second "song" it is such a nice feeling to know that something i wrote is playing on the radio... hehe... to all you jingle vets out there, forgive me for sounding all giddy and ditzy... my first time-lah!!!
-ROTTW - march & april 2003 issues-
my haven't you got a clue? CD was reviewed in the DIY section of the march 2003 issue of ROTTW magazine... very nice and me very happy...
and in the current issue of ROTTW (april 2003), i am featured in the expose section... me even happier... a big, big thank you to Nasir and Abang Rom...
-jamsbee - from parkwood - 31st august 2002-
Makoto Uehara, my buddy and former bandmate, has an album out in japan with his band, Jamsbee, entitled From Parkwood... we used to perform 3 of the songs in the album in live shows with our old band, Monopop, and i also co-wrote the song Psychedelic Dream from the album... big salute to Mak, Shinsuke and Seinosuke...